News
Upcoming group exhibition: Supernatural: Art, Technology, and the Forest at the Art Gallery of Greater Victoria, Victoria B.C. from May 19th, 2018 to September 3rd, 2018. Curated by Haema Sivanesan.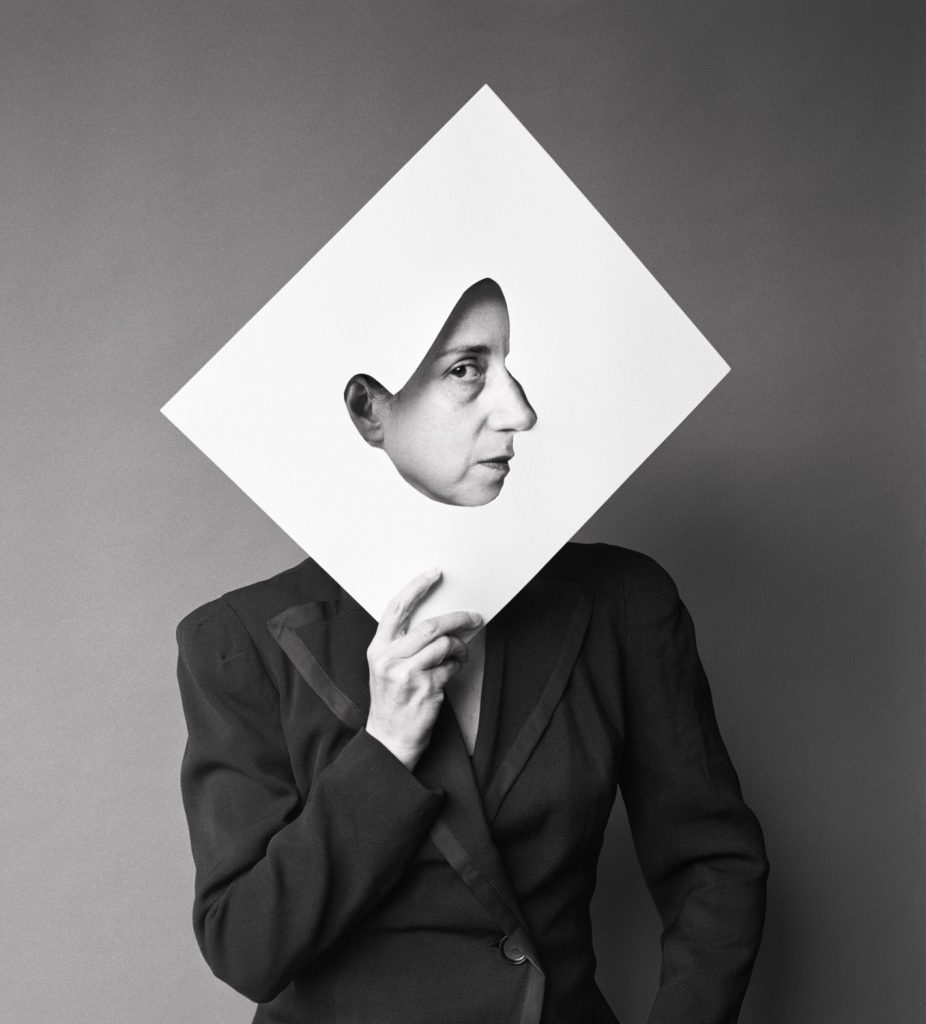 "An Incompleat History of the Voice" a performance by Carol Sawyer in 1997 at Western Front, has been selected as part of Acts of Transfer, a project which is currently digitizing and exhibiting online performative works by women-identified artists.
Carol Sawyer: The Natalie Brettschneider Archive showed at the Vancouver Art Gallery October 28, 2017 to February 4, 2018, curated by Bruce Grenville. This exhibition presented Sawyer's ongoing project that reconstructs the life and work of the fictional, genre-defying singer and artist Natalie Brettschneider. The works on view trace Brettschneider's activities from childhood to old age, and connect her to a community of mid-twentieth century artists and musicians in British Columbia.
Read the feature: "Revising Dada" by Godfre Leung in the new issue of Canadian Art March 28 2018
Read Robin Laurence's review in the Georgia Straight.
Carol Sawyer, pianist Lisa Cay Miller, harpist Elisa Thorn, and percussionist Katie Rife presented music informed by the repertoire of Natalie Brettschneider at the Vancouver Art Gallery on January 23, 2018.
---
Carol Sawyer's exhibit I attempt from love's sickness to fly, in vain showed recently at Republic Gallery. This piece builds on the visual strategies first explored in her video Proscenium. The new work employs four channels of video, displayed vertically – but unlike Proscenium, the cameras are not locked in one place: tracking and panning shots are used to create the effect of distorting the interior of a small banquet hall and proscenium arch stage. The video stars singer Catherine Lee and viola di gamba player Patricia Unruh performing a Purcell aria – marking the first time that Sawyer has directed performers other than herself.
This project was made possible by grants from The Canada Council and the BC Arts Council, and through the hard work of an amazing crew: production manager Sharon Kahanoff, DOP Peter Hagge, DIT and sound recorder Ian Barbour, camera assistant Ryan Ermacora, gaffer Jean Brazeau, grips Rafay Waqar, Evan Mason, and MacKenzie Reid Rostad, set decoration by Kara Hansen and Ruben Möller, Production assistance by Kara Hansen, hair and make-up by Hayley Smith, production stills by Raymond Lum, and last but not least, Kathleen Taylor as caterer, making us fabulous meals and snacks. Special thank-you to Richard Metzger at Inspired Cinema.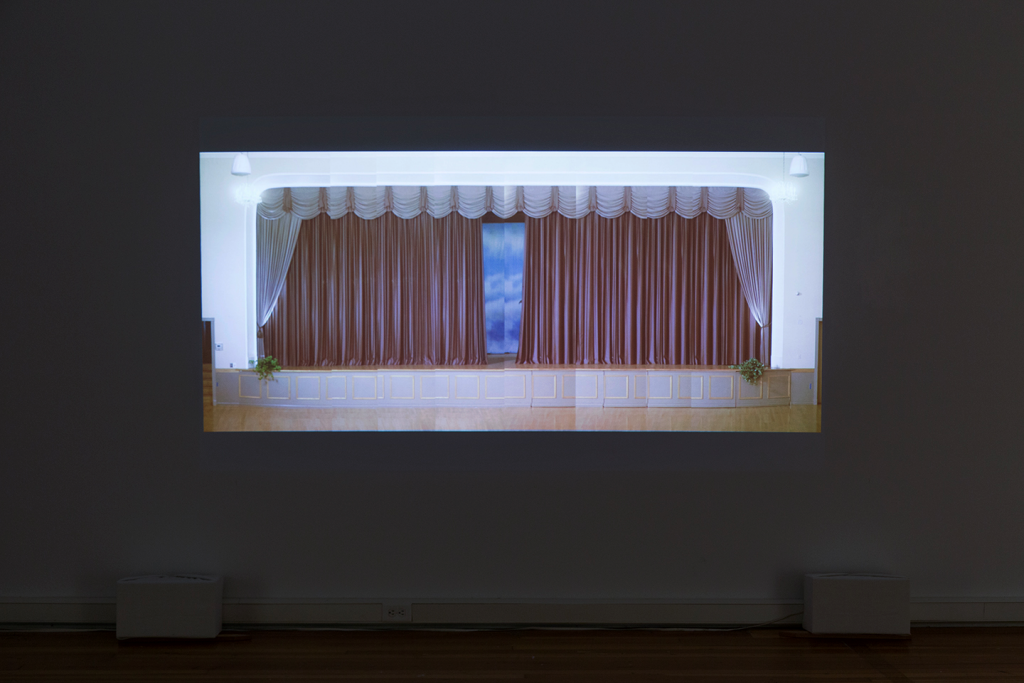 ---
The Natalie Brettschneider Archive travelled to the Art Gallery of Greater Victoria (AGGV) in the fall of 2016, in a solo show curated by Michelle Jacques. This iteration included new Brettschneider works made specifically for this location, and an expanded number of documents related to, and original artworks by, women musicians and artists active in Vancouver and Victoria BC in the 1930's and 1940's. These included painters Gladys Ewan, Vera Weatherbie, and Irene Hoffar Reid, and musician Virginia Ryan. The Victoria show built on an exhibition mounted earlier in 2016 at Carleton University Art Gallery (CUAG) in Ottawa, curated by Heather Anderson. Extensive research at the archives of the LAC and NGC in 2015 led to the development of new story threads linking Brettschneider to Canadian Harpsichordist Frances Duncan Barwick and her brother Douglas Duncan, and various lesser known visual artists active in the 1930's. The Ottawa show premiered The Rehearsal, a film/ video collaboration with artist Evann Siebens, with a sound score by composer John Oliver. The CUAG show was reviewed by Jaclyn Meloche in the summer 2016 issue of C Magazine, and in the fall 2016 issue of Afterimage.